C'mon, you know you have a few. Maybe a lot. 🙂 What to do with wine corks? It seems wrong to just throw them away when repurposing them reminds you of good times with friends and family. I've gathered some easy projects that create with corks, some using a few corks and some using a lot. (No judging – I'm sure you've been saving them for years!)
---
This cute jewelry display from Crafts for All Seasons gets your favorite jewelry pieces off the bathroom counter or out of the drawer jumble and onto the wall where they are safe and easy to access. Purchase a frame to fit your space and style and turn your jewelry collection into visual art.
---
Wine cork trivets are great! You can make them in any size, and Crafty Nest shows you how to put them together and make them pretty with ribbon trim.
---
Wine cork boats are fun for the tub or summer splash pool, but how much fun would it be to float your boat in a party punchbowl? Creative Jewish Mom shows you how to make seaworthy decorations with wine corks and basic craft supplies.
---
Monograms are all over the home dec scene these days. Growing Up Gardner makes it easy to make your own wine cork monogram. What a great housewarming gift for a new apartment!
---
How fun is this? Embroidered cork jewelry that doesn't scream, "Hey, everybody, I'm a wine cork!" Instructables shows you how to embellish cork slices with embroidery thread to make statement jewelry – and the statement is, "Hey, everybody, I'm fun!"
---
Add some green to your home or office with tiny cork magnet planters! Succulents do well in these teeny repurposed pots from It All Started with Paint. You'll need something sharp to carve out the center, so be careful. This is the most adorable hostess/housewarming trinket ever!
---
Corks, inexpensive craft foam and glue. That's it! Make wine cork stamps for a classroom or for your own creative studio. Michele Made Me shows you how to make alphabet stamps and more!
---
Shine Your Light makes it easy to ID what's in your herb garden with herb garden markers made from repurposed wine corks. When you ask your kitchen assistant to "snip me a sprig of thyme", you won't get oregano instead!
---
This framed cork board is a repurposing crafter's dream! Take a funky old frame (from your basement, a yard sale or a creative reuse center) and your wine cork collection and follow Suze Geeks Out's simple instructions to make a yours-alone hub for notes and reminders.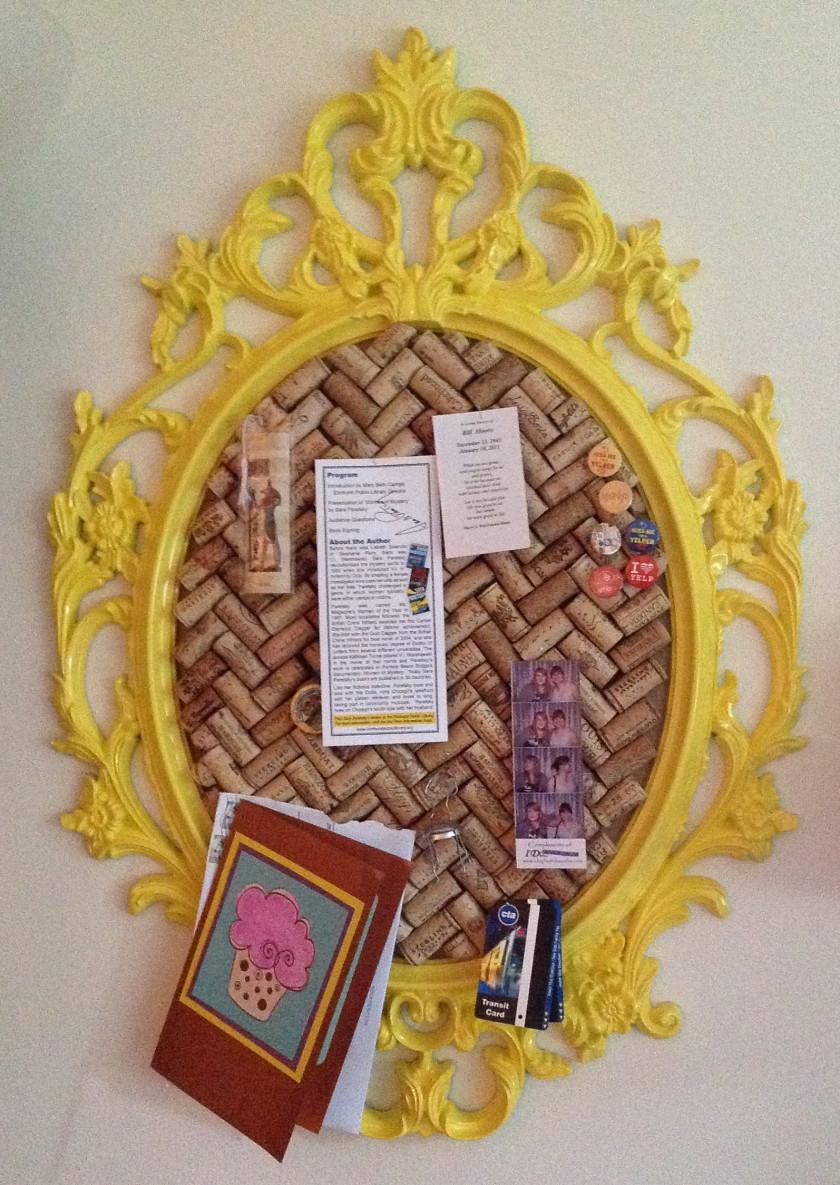 ---
Browse through all of our great gift ideas on Create Whimsy.
---